LGBT ADOPTION
Adopting a child is becoming easier for the LGBT Community. That's what I learned at the Human Right campaign Workshop Saturday. Literally thousands of children of all ages are in foster care. Many, who's parent's rights have been terminated, are waiting, hoping, praying to be adopted. Becoming a foster parent appears to be the easiest route to adoption. Here are some things you should know:
l. Thousands of children are involuntarily removed from their homes resulting in the heartbreaking circumstance of having no  family at all.
2. Most often, the removal is due to serious abuse or neglect.
3. A child often has siblings who are also removed.
There are many internet sources about foster care adoption, http://www.fosterparenting.com being only one, but Lori Ross, Nancy Bean and Lynn Barnett discussed a few important things to think about.
1. Becoming a foster parent is a good way to find out what kind of parent you will be. A home study will be required and should be thought of as an aid, not a  barrier.
2. Excellent courses on parenting foster and adopted children are required of foster parents. 3. The adoption rate from foster care in Jackson County, Missouri and Kansas (and presumably elsewhere) is about 60%.
4. Siblings in the foster care system usually want and need to stay together. They also need to know who their families are though they may never live with them again.
5. A child must be in your care for a minimum of 9 months before he can be considered for adoption by you. Typically, a child is in foster care 15 to 22 months before adoption.
6. Older children make good adoptees. Anyone can be adopted. Age is not a barrier.
Sandy Krigel, an attorney well schooled in the adoption arena, had this to say:
1. Depending on where you live, adopting a foster child has become easier and less expensive as has second parent adoption.
2. The Federal Adoption Tax Credit has been enhanced. Taxpayers who adopt domestically or internationally, may qualify for a $13,360 credit.
3. Defense of Marriage Act: On August 31, 2011, Attorney General Eric Holder wrote a letter to speaker of the house, John Boehner stating, "After careful consideration, including review of a recommendation from me, the President of the United States    has made the determination that Section 3 of the Defense of Marriage Act ("DOMA"), 1 U.S.C. § 7, as applied to same-sex couples who are legally married under state law, violates the equal protection component of the Fifth Amendment."
4. Embryo donation/adoption, surrogacy and egg donors come with legal risks that may cost thousands of dollars in legal fees. They should be addressed before, not after this type of parenting is undertaken but are becoming popular ways to    growing families throughout the world.
If you are thinking of becoming a foster parent or adoptive parent, Lynn suggested you join Midwest Alternative Family Alliance (MAFA) supports LGBT-headed families within and beyond the greater Kansas City area, it maintains a network of LGBT parents for mentoring among the group using both life experience and resource-sharing and its members gather for social events that range in size and scope throughout the year."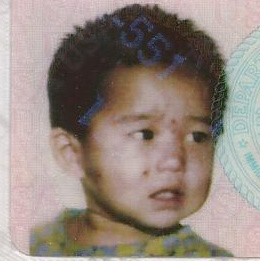 One Response to LGBT ADOPTION