Alternatives to Sarah Palin
Here are a few women who could take on Sarah Palin and knock her off her pedestal.
Beverly Perdue, governor of North Carolina. She's youngish, smart, pretty and a great campaigner. She is married with two grown sons, is pro choice (and on Emily's List), an education champion for all children and an advocate for a clean, healthy environment.  Hillary C. suggested her as a possible presidential candidate. Check her out . http://en.wikipedia.org/wiki/Bev_Perdue
Elizabeth Warren: Born and raised in Oklahoma, she has three older brothers who toughened her up. She is President Obama's new Consumer Protection Adviser.  She is brilliant (a law professor at Harvard) and scares the heck out of Republicans, so much so that they threatened to veto her appointment as head of  the newly-created Consumer Financial Protection Bureau, an independent entity within the Federal Reserve that would try to block risky mortgages and confusing credit-cards from making it to market. http://www.whorunsgov.com/Profiles/Elizabeth_Warren
Carol Bartz has served as Yahoo!'s Chief Executive Officer and as a member of its Board of Directors since January 2009 and President since April 2009. She is intelligent and lovely but probably wouldn't be interested in running for president because she made almost a million dollars a year as Yahoo CEO. Still, you never know. I think she'd be great. She was raised in Wisconsin on a dairy farm, is married with three children and is a breast cancer survivor. She is seasoned enough to have bested Michael Arrington in a TV interview. http://people.forbes.com/profile/carol-bartz/8706
Maria Shriver, award winning journalist, a beauty with brains and Kennedy brawn. She's been the first lady of California for almost eight years. Now is the time for her to run for president and make her husband the first gentleman of the country. http://en.wikipedia.org/wiki/Maria_Shriver
Blair Christie: Senior Vice President, Corporate Communications for Cisco. Talk about an amazing woman. Blair Christie was chosen Working Mother of the Year. She is a dynamo of energy, extremely intelligent and a real beauty. http://www.workingmother.com/?service=direct/1/ViewArticlePage/dlinkFullArticle2&sp=2134&sp=79&pid=27165
Rebecca Onie: Harvard grad, founding Co-Chair of Project HEALTH's Board of Directors and proponent of children's health care. Oprah's The 2010 O Power of the Big Picture award winner. http://www.oprah.com/world/The-2010-O-Power-List/14
"Say the name Erin Brockovich and you think, strong, tough, stubborn and sexy. Erin is all that and definitely more." Tell the truth now. How would you like to have this fireball fighting for your rights.  http://www.brockovich.com/mystory.html
I have only scratched the surface. Who are some of the others? Let's get behind them with our voices and our votes.
Finally, a couple of thoughts. Did you know that a recent Gallop poll found that men 18-49 oppose health care 45% to 30% while women 18-49 (who incidentally are the primary care givers)supported health care reform 47% to 27%?
Also, as Hillary Clinton prepared for the recent, big UN meeting, one headline read: Oh Hillary: That hairstyle just doesn't cut it. http://www.dailymail.co.uk/news/article-1313592/Hillary-Clinton-prepares-huge-UN-meeting-lank-locks.html?ito=feeds-newsxml#ixzz10BHExEGm
I didn't see anyone comment on President Obama's hairstyle.  (Grrrrrr)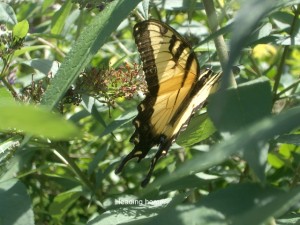 Hardly creatures
One Response to Alternatives to Sarah Palin