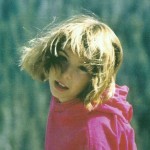 New data was released last month detailing the tremendous impact repeated sweeps have had on funding for children's programs since 1999. The KEY Fund, which would have a balance of approximately $200 million had all funding promises been honored, will instead reach a record low of only $140,000 by fiscal year 2017 because lawmakers chipped away at the fund year by year to use it as a temporary budget stopgap. We have nearly – and likely permanently – depleted this crucial source of funding for children's programs. These short-term decisions have devastating long-term consequences to both our kids and our economy.
This is an email posted by Kansas Action for Children,  a non-profit, non-partisan organization committed to improving the lives of Kansas children and families by providing comprehensive data, advocating for sound public policy and collaborating with lawmakers. . I am forwarding it to you so that you can see how badly our Kansas legislature treats our children.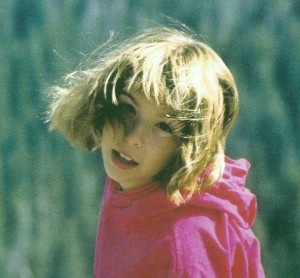 To read more, go to http://kac.org/   Go to media and scroll down to blog.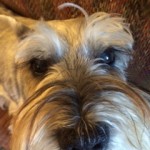 Looie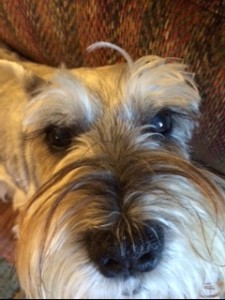 Dogs love you with their eyes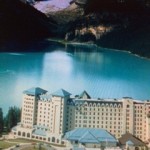 When we came downstairs for dinner that night, we saw a lovely, little trout pond in the middle of the lobby. A man sat on the rim apparently tickling the undersides of the trout. When he saw us watching him, he asked if we wanted to bet he could catch one. We agreed on a drink for whoever won.
Shortly after that, a fish swam across his hand. He seemed to rub its belly with his middle three fingers. To our amazement, the fish lay calmly in the man's hand. The fellow lifted the relaxed, unmoving trout out of the water.
We were on our honeymoon at the Chateau Lake Louise in Canada. The man, an Australian, told us he had hypnotized 'the little mate. ' He lowered the quietly resting fish back into the water, and it swam away unharmed.
We came to know this person and his traveling companion, (though their names now escape me.) We paid with drinks all around and ate dinner with them for several nights. They told us they had just come from London where they had been presented to the Queen, and were traveling across Canada selling diamonds when they needed cash.
We didn't believe a word of it, but we countered with extolling the grandeur of the Kansas City Steak. Though we exchanged addresses, we never expected to hear from them again. To our surprise, they kept in touch with cards each Christmas.
Several years passed. When my mother and father planned a trip to Sidney, I suggested they look up our two 'mates,' and wrote the men telling them where and when my parents would arrive.
This is what my mother told me. She and Dad were met by a uniformed chauffeur driving a Roils Royce. They were taken to a lovely estate overlooking the ocean, with manicured grounds stretching from the mansion to the sea. Their host, the fish tickler, greeted them. He and his wife treated my parents royally with drinks, hors d'oeuvres and dinner. Then they drove my parents on a guided scenic tour of Sidney before taking them back to their hotel.
A year went by. The lord of the manor, (I still can't remember his name) came to Kansas City on business. He only had time for dinner he said, but he definitely wanted to try one of those Kansas City steaks. We took him to the best steak house (back then) in town, the Golden Ox. He said he'd come to visit and perhaps buy Manor Bakery, one of the largest bakeries in the United States.
Turned out what they'd told us was all true. Our Lake Louise 'mates' could not only hypnotize fish. They had  been presented to the Queen, and they did sell diamonds for cash across Canada. Little did we know they owned the largest bakery in all of Australia.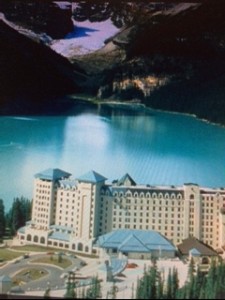 Clayton Barnett's grossmutter was a fantastic cook. Here's a mouthwatering, super-easy recipe she called Chocolate Fudge Pie. Makes its own crust and contains no partially hydrogenated oil.
Melt together 2 squares bitter chocolate and ¼-pound butter
Add:
Two mixed eggs
1-cup sugar
Pinch of salt
1-teaspoon vanilla
(this will be fairly thick)
Pour into well-buttered 8″ pie tin. (9″ will work). Clayton's grossmutter poked little tiny holes in the bottom to let out the steam, but no holes work just fine.
Bake at 300 to 325 degrees for 1 hour. Test after 45 minutes by inserting a knife and if it comes out Not Quite Clean, it is fudgy and done.
Cool.
Whip up a small container of heavy cream with about ¼ cup of sugar until cream stands in peaks. Cover pie with whipped cream. Decorate with shavings from a square of bitter chocolate.
Perfect for parties or to take to someone's house if you are asked to bring dessert.
PS: If you want some more of  Grossmutter's scrumptious recipes write me here or at Bethlbarnett@aol.com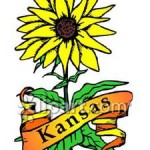 Did you get one of them? A notice that you've been furloughed—you and 24,199 other non-essential Kansas government workers—at least until our legislators (and the governor) pass some kind of legislation to help you out, or approve a budget?
If your workplace is controlled by Governor Brownback, which includes state schools, state medical facilities, and many other state agencies, you can kiss your paycheck goodbye until further notice. To bad if you need the money to buy food or pay the rent.
And what does it do to your self-esteem—to be categorized as 'non-essential?' Kansas University Chancellor Gray-Little said that term has nothing to do with the value of an employee or position, so that should make you feel better.
Dollars and cents-wise, your paycheck has to do with taxes. Democrats want to raise taxes, moderate Republicans want to broaden the tax base, and right-wing Republicans want to cut taxes. It may be more complicated than that, but no matter. Our elected officials have to find a way to fix the state's $400,000,000 deficit.
And by the way, did you know that in Kansas, ninety days are scheduled for legislative sessions? Each extra day costs the state $40,000 and Saturday was the 107th day. That's $680,000 that could be used to pay some of you non-essential workers.